So on black friday I went ahead and ordered my 1st sedona Lace brush set! I have heard so many good things that with black fridays deals I could not pass it up!
I got the midnight lace collection $49.50 was the retail, I got them for $25.00! heck yes!
Shipping did not take to long, and then soon they were in my hands!
How gorgeous are these! amazing! There work great, and are super soft, and just so pretty!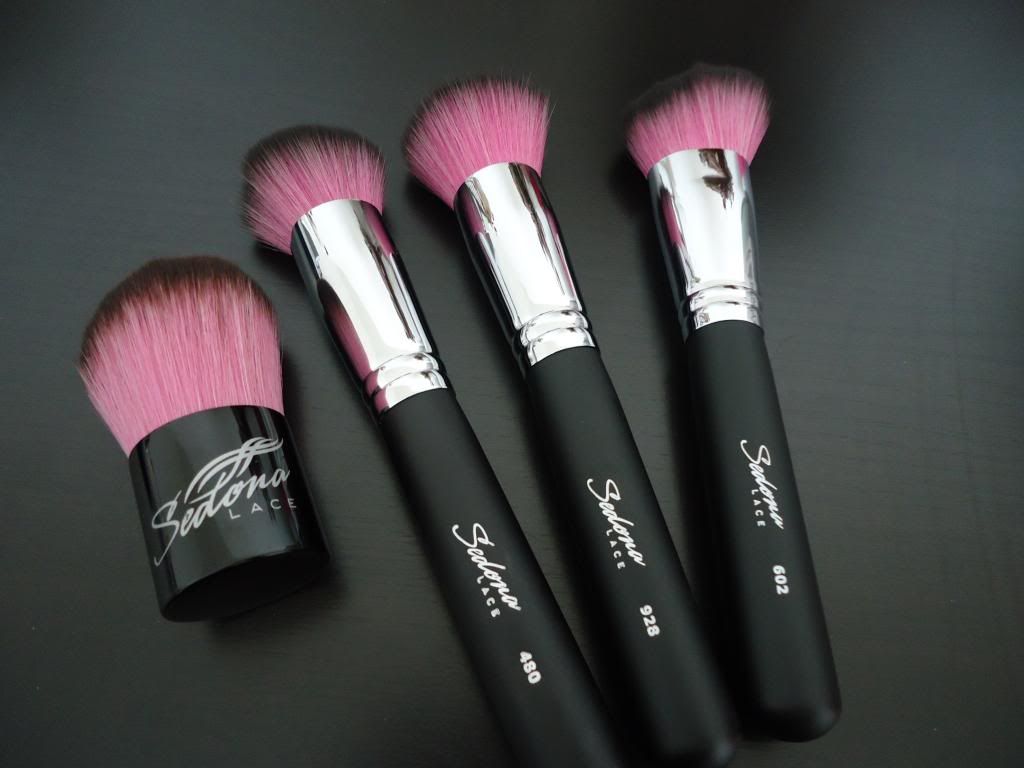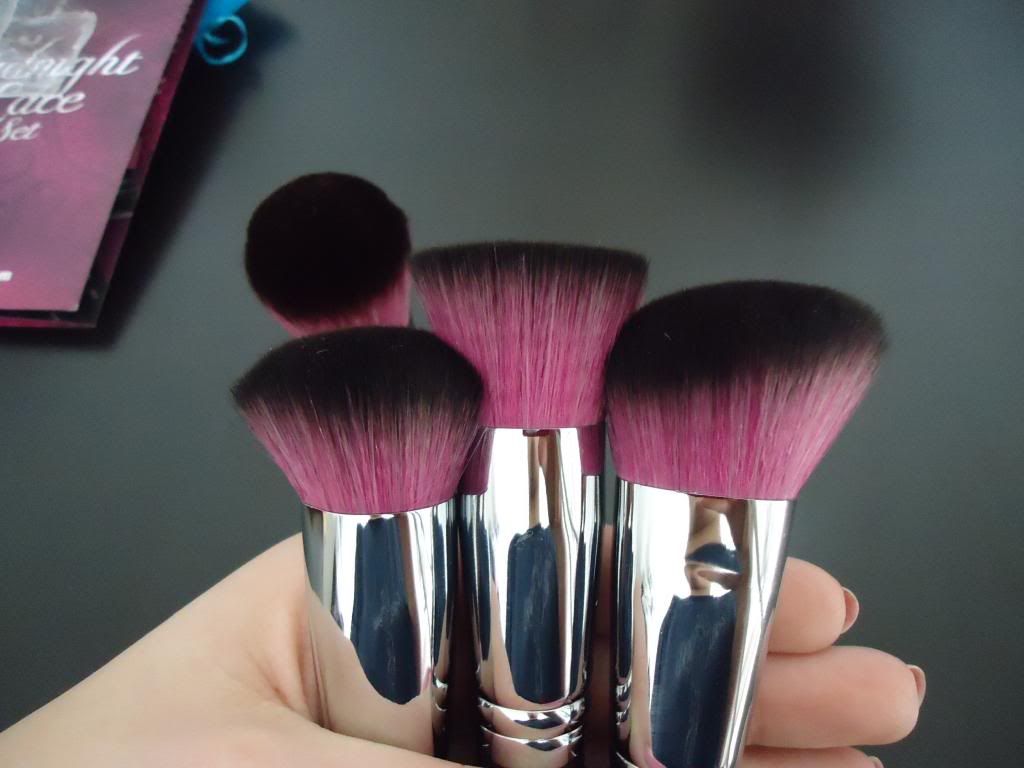 I had not used them yet when I had taken the pic and there is some dust that I had gotten on them when I sat them on a table lol. Im very happy with the brushes and cant wait to try more out from sedona lace!