So I have been trying to find ways to get my revlon colorstay off my makeup brush. I have tried just shampoo, dawn dish soap... and nothing gets the foundation off all the way..
Well I finally figured it out! sweet. So This is all you need.
1) 91% alcohol which you can buy anywhere
2) empty old container to pour the alcohol in
Then all you do is add about 1-2 inches of alcohol to the container, then start to dip your makeup brush in the solution. Swirl the brush around to get the middle of the bristles wet. Then once the container is full of icky foundation lol just rinse the container out..and rinse the brush.
Then put your brush under warm water to rinse it off. Make sure to rinse your brush off holding the bristles down, so that water does not get into the end of the brush. Where the handle will start to weaken then fall off. I did this before and had to glue the handle back on. Whoops.
Repeat the process until the brush is all clean.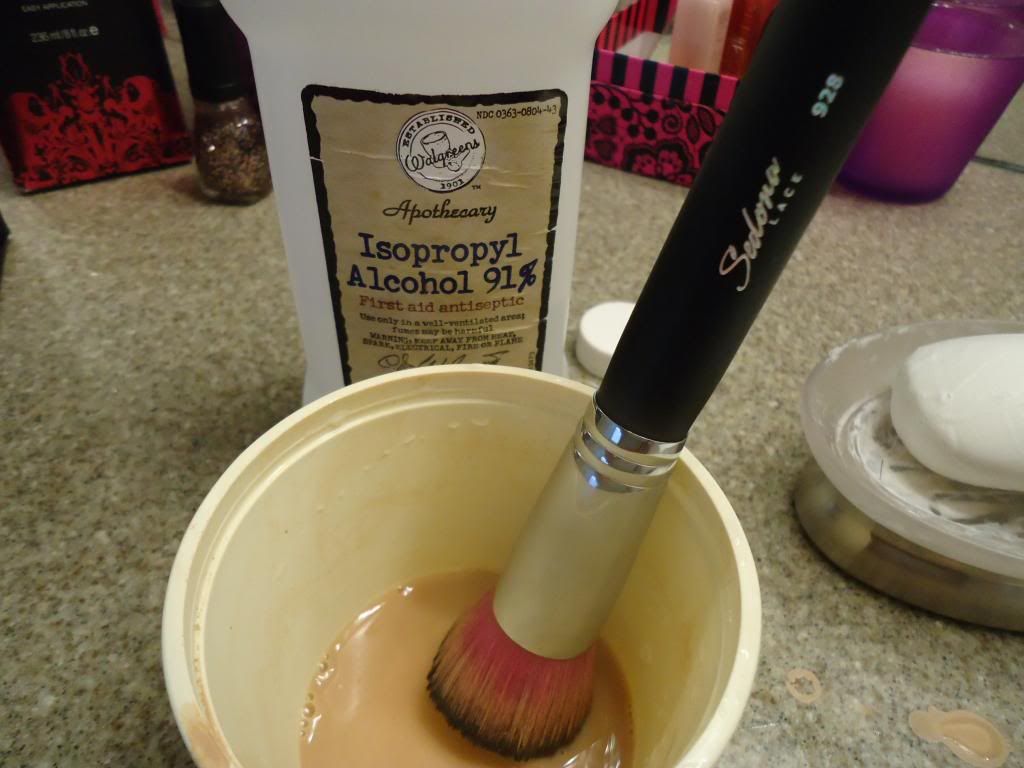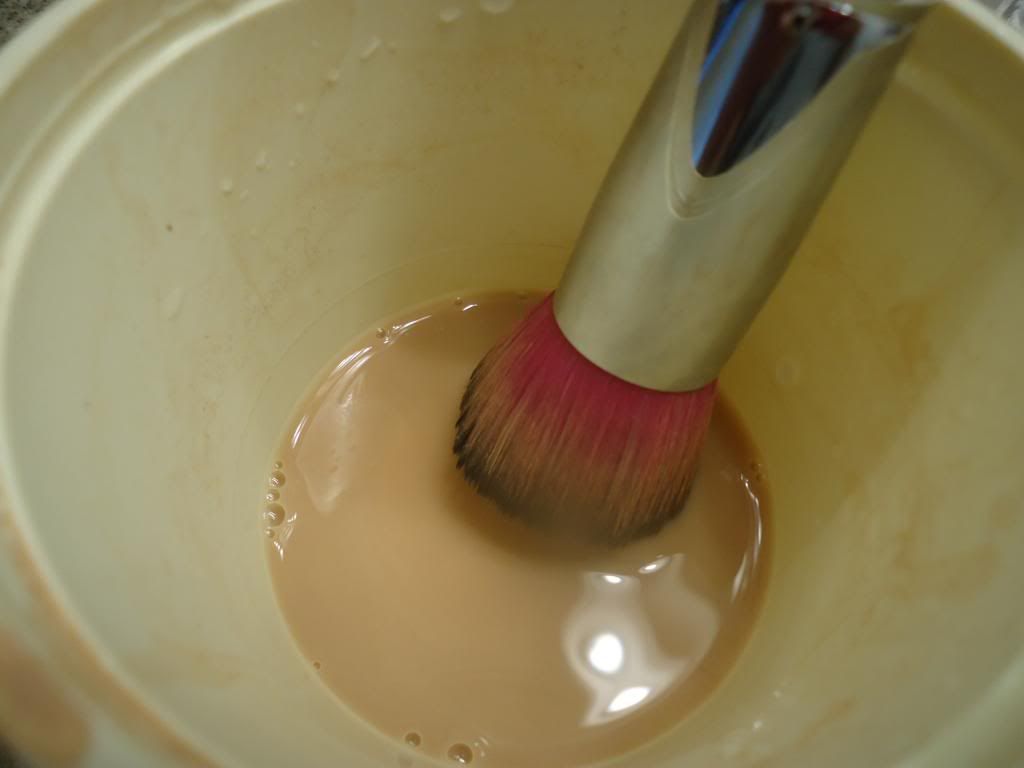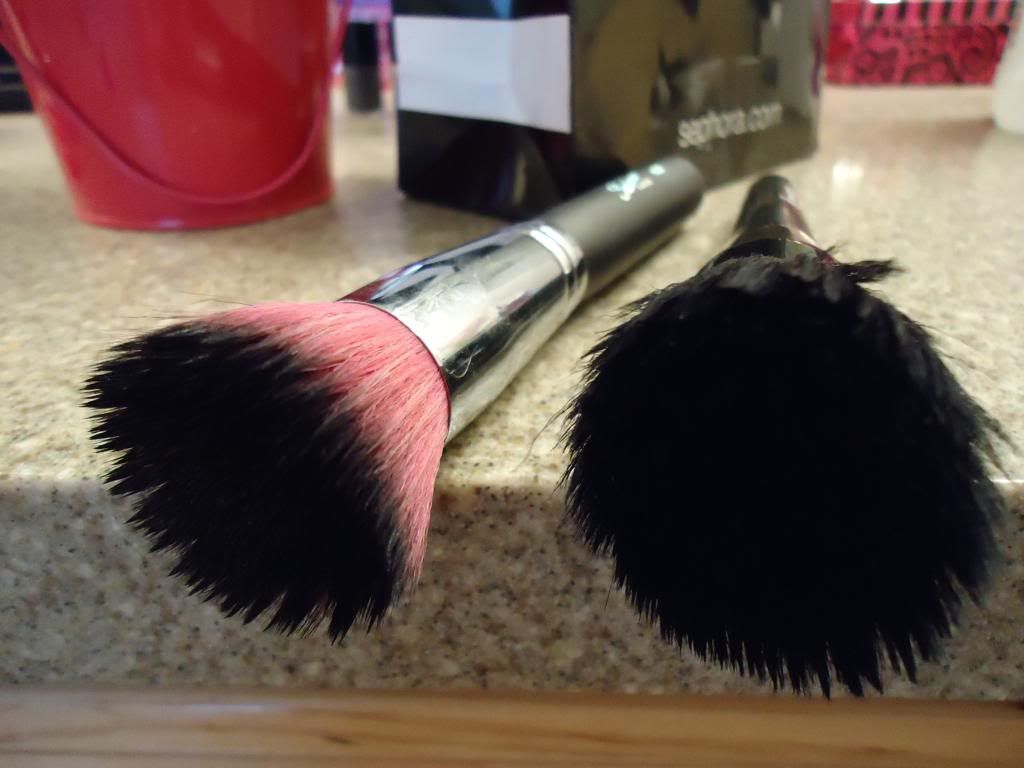 They are now nice and clean. I attached my video on how to do it.